Are you taking advantage of the latest developments in social media to advance your department, your company, your career?
Read the cover article by Jack Molisani in this month's Intercom magazine, Is Social Networking for You?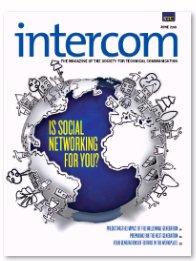 Want to take your career to the next level? Attend the social networking workshops at The LavaCon Conference , Sept 29 – Oct 3, 2010 in San Diego, CA. Use the referral code PSBLOG when registering to get $50 off your conference tuition!